Since you asked, Top Music of 2008. Totally subjective, as it oughta be.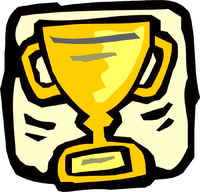 Was joking about poking holes in the Top 10 lists which always come out at this time of the year, and someone asked what would be in mine (assuming I had one). It was something I did when I wrote for
Maximum RocknRoll
years ago, so interesting to think about.
With little forethought, and even less qualifications, here it is.
(I know some of this came out before 2008. Whatever. It's subjective! If I didn't 'discover' it until this year, it didn't exist before this year for me anyways.)
** No Order. That'd require way too much thinking and might hurt someone's feelings. **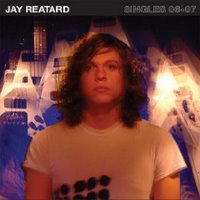 Jay Reatard.
Singles 06-07. Scuzball garage punk without apologies. http://www.myspace.com/jayreatard
Trans Am -
Surrender to the Night
. Crazy stuff, especially with headphones. I immediately bought everything else they've done. (which is also good, but didn't hit me as hard).
These Arms are Snakes
- Tail Swallower & Dove. Like most of their stuff, ranges from crap pop to more atmospheric metal. No real understanding of why I don't hate it, since I would have guessed that to be true.
Mogwai
- The Hawk is Howling. They don't seem to release crap ever. Another amazing, anthemic, "Listen in the car where I can go LOUD" release. And they're about to play in Kuala Lumpur. Whoa.
MC Frontalot
- Nerdcore Rising. Rapping about ASCII art and Star Wars makes me laugh. Gotta problem with that?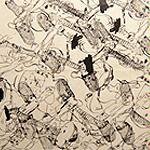 The Mall
- Emergency at the Everyday. Totally solid release from this defunct band. Hooks, loud guitars and song titles which you can't really pronounce. goodbye, band.
The Ocean
- Precambrian - Enormous, wall of noise sludge metal. Slow enough to drone on and on, loud enough for it to not matter. And reminds me of Chuck Sumner every time I listen to them, which is worth money to me.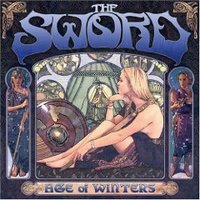 The Sword
- Age of Winters. Listened to this about a thousand times this year. Yeah, it's old, yeah, they have something more recent, I know. This was still the standount. I'm saving the new record for 2009 maybe.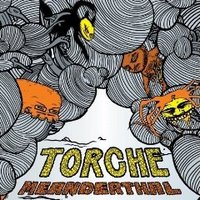 Torche
- Meanderthal. Felt almost sophisticated when my favorite music podcast (
Sound Opinions
, which is generally right on) named this the second best album of the year. Agreed with their first choice as being awesome as well. Maybe I'm getting smarter.
Tim Fite
- anything. Credit to SoundOpinions for introducing me to him. I've plowed through everything he's done this year, in part because much of it is available for free on the web. (Punk!). He rules, even if Nancy has said "it sounds like the Grateful Dead", which is obviously meant to shame me somehow.